Creo Behavioral Modeling Extension (BMX) automatically designs the best model for you. Through design studies, smart models, and an open environment that uses calculated results from external programs, BMX automates your design process. 
Check out the datasheet for more information!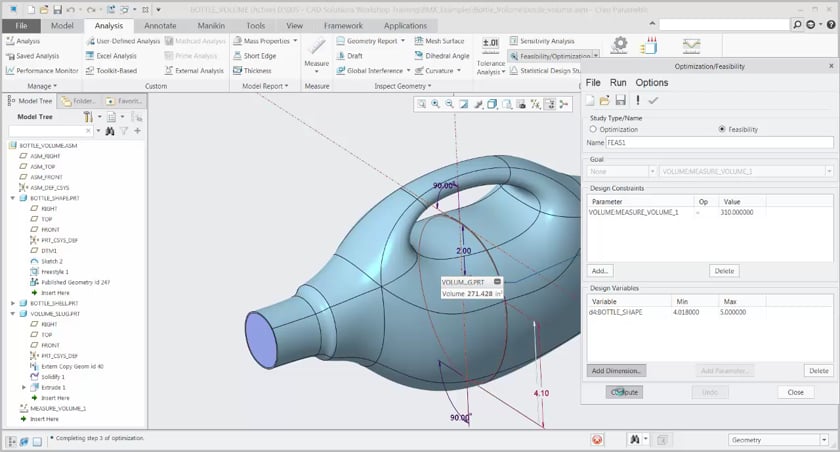 Bottle Volume Feasibility
Golf Club Center of Gravity CoG Feasibility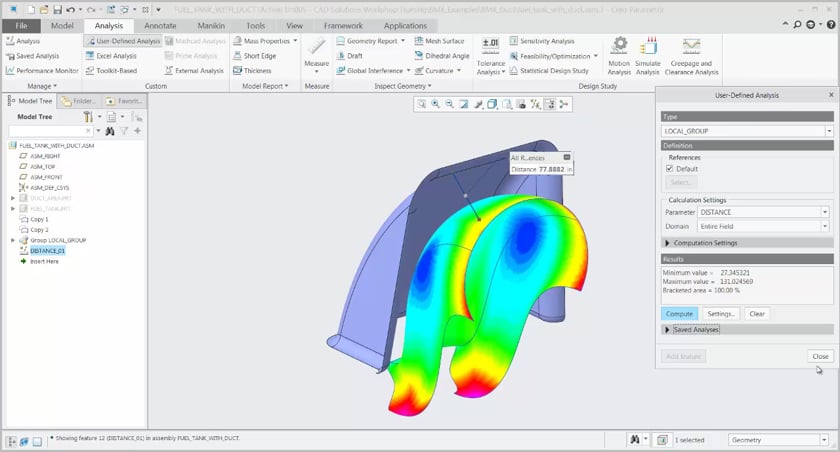 Technical Info for Behavioral Modeling
Now Available in Creo Parametric
Perform Design Studies
Define engineering goals and see where your design is flexible with:
Feasibility Studies: specify limits and constraints to iterate model dimensions
Optimization Studies: automatically find the optimal design based on feasibility studies
Multi-Objective Design Studies: find optimal designs by experimenting on contradicting design constraints 
Perform Analyses
BMX has an open environment that uses calculated results from external programs to perform analyses such as:
Datum Analysis: create parameters, such as mass, based on different datum features and calculations in your model, such as your model's center of gravity
User-Defined Analyses: make custom calculations based on construction features 
Excel Analysis: link your model to Excel 
Prime Analysis: link your model to PTC Mathcad 
Track Model Performance in Real-Time
Smart models give designs built-in intelligence to understand its function. As you make changes to the design, smart models will maintain the design intention by following requirements.
Track measurements and model performance
Evaluate "what-if" scenarios and apply statistical specifications 
See results of BMX with Creo Simulate 
Interested in this extension?
CadActive offers custom packages so that you can get the most out of Creo Parametric.
If you're interested in this extension, reach out to our team!